Class Code / Código de Clase
Prerequisites / Prerrequisitos
Class Date / Fecha de Clase
Sunday, Jun 04, 2023 to Wednesday, Jun 07, 2023
Additional Information / información adicional
Class Hours:
DAY 1 - 10:00 am - 6:00 pm EASTERN DAYLIGHT SAVING TIME
DAY 2 - 10:00 am - 6:00 pm EASTERN DAYLIGHT SAVING TIME
DAY 3 - 10:00 am - 6:00 pm EASTERN DAYLIGHT SAVING TIME
DAY 4 - 10:00 am - 12:00 pm EASTERN DAYLIGHT SAVING TIME
Class Description
Heart Centered Therapy 2 teaches a Heart-Centered touch that brings heightened awareness and wisdom into our hands.
HCT2 addresses and treats physical restrictions related to trauma that may have occurred in each stage of development in utero and during pregnancy.  This is mirrored and addressed to a cellular, organ, and fascia level. Participants will learn to track tensions and restrictions in the body and release residual tension in the tissue.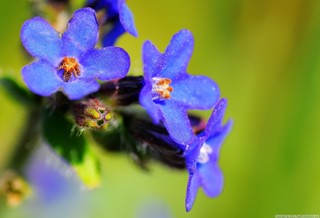 They learn to follow the physical guidance of the body with confidence and gentleness and help ensure the safe environment needed for the client's tissue to relax and entrust the manual therapy process.
HCT2 helps us understand how unresolved physical traumas can affect the body tissue and compromise healthy structural alignment. This level of connection heightens touch, palpation skills, and effectiveness in manual treatment.
HCT2 also helps to understand how ancestral traumas may have continued to create structural dysfunction in various degrees.
Learn how cellular trauma can be a future hidden source of disease and physical pain.
Learn how the mother's internal environment, the health of her physical body, can determine the tissue tension and foundational posture of the baby.
Connecting manually to the body as a conscious, sentient, intelligent, and loving being.
Explain how the quality of one's parents' relationship to each other affects the foundational structure of ou
Cancellation Policy:
Tuition Transfer: The tuition is fully transferable up to 7 days before the start of the class.
Within 7 days, a $100.00 administrative fee will apply.
Tuition Refund: Tuition refund requests must be made in writing. Emails are acceptable. Tuition is fully refundable up to 30 days before the start of the class, after which your tuition is non-refundable. In case of an emergency, any requests for a refund later than 30 days before class starts will be considered case-by-case.
Seats are limited. Reserve today: 480-999-0808 or [email protected]  For any other inquiries, contact [email protected]
Class Country / País de la Clase
United States
Class Preparation / Preparación de la Clase
Day 4 will be a short day only about 2 hours.